RES

Founded in 1962 by Enrico Santambrogio and located in Seregno, in the heart of Brianza, well known for its high quality factories, leader for design "made in Italy" in the furniture world. RES is present in Italian, Russian and American markets with a lot of important dealers. Different dealers are RES sole agents for USA (New York) and Canada, Benelux, Hong Kong, Cyprus and Dubai. For 2009 is to take part into other international market, such as Kazakistan, India and Mexico.
Important projects have been realized by RES : the most prestigious are the offices of Estée Lauder Cosmetics in New York, luxury apartments of Palais Liegi in Rome, Belstaff headquarter in Mogliano Veneto, 1.300mq. offices in Paris - 22 Place Vendome -, Hotel in Jesolo (Venice), private villa in Costa Smeralda (Sardinia) and a castle nearby London.
RES has received a lot of important recognitions: honourable mention "Young & Design 1995" for Sidus System; honourable mention "Young & Design 2003" Luna Light door; honourable mention "Young & Design 2005" for Twin System; mention "Idot 2006" for Luna Light door.
Today company RES is the leader on the interior doors and sliding panels market. RES is symbolized by simple, elegant and very funtional technical sollution, exclusive materials a capability to respond on the demand on the client or architect.
Collections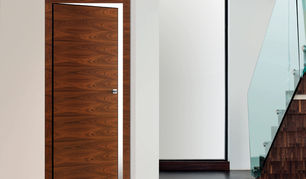 Arc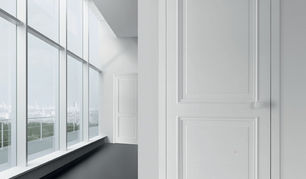 Bespoke

Levia

Miss
Interactive catalog