FOA

In the history of design and interior door production, 1974 is memorable for FOA porte foundation, which today is a world-renowned brand of glass doors and partitions. The factory was founded on the base of the art toys plant (Fabbrica Oggetti Artistici), from which its name derives.
A distinctive feature of FOA products is the use of decorated glass. FOA glass shop is a heart of the factory. This is where capable hands of the masters embody the original ideas of designers, turning the glass into works of art. Using a variety of technologies, FOA creates all kinds of door options from glass: stained glass with a variety of motifs, mirrored with ornaments, coated with sandblasting equipment, doors made of colored, frosted, clear glass, patterned or without it. In addition to a wide variety of glass types, the FOA porte factory offers a wide range of glass product configurations. This may be the usual hinged doors, as well as sliding, folding doors or fixed partitions. Doors may be entirely made of glass as well as framed with a metal profile or fine wood of different shapes and sizes.
FOA doors are made to order. The customer is provided with the opportunity to configure the door according to his own taste - choose a color and glass pattern, material, casing finishing, door opening technology. Therefore, even the most demanding customers will be able to choose exclusive doors to their liking. Through the use of the highest quality materials, FOA doors have not only the aesthetic appearance, but also excellent performance characteristics that will serve you for many years to come.
Collections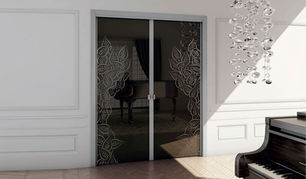 Sinthesy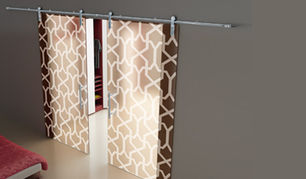 Tekno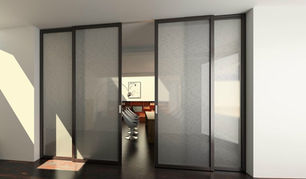 Flat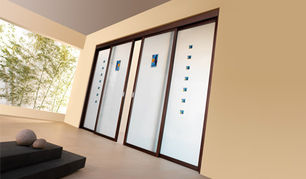 Slim

Elegance
Interactive catalog