ROMAGNOLI
ROMAGNOLI's factory was founded 35 years ago, and since that time not only has it continually perfected its mastery of carpentry, but it has also managed to create its own renowned style, popular amongst customers. Although the factory began producing doors at the beginning of the 21st century, it has deservedly succeeded in achieving a leading position, standing ground with manufacturers with much greater experience in the field. It has achieved this through the use of advanced technology, continuous portfolio renewal in accordance with the latest trends, and the use of the best materials in processing and trimming. The ROMAGNOLI factory has gained an important position not just in the Italian market, but in major markets worldwide both in Europe and America, and in the Arab world and Japan.
ROMAGNOLI doors are marked by original design and top quality. Thanks to the emphasis their Italian designers place on details, they have succeeded in creating more than 40 door collections which are all different. The collections come not just in many different styles, but also in different price categories from budget doors to deluxe models. In addition, the factory manufactures a range of fireproof doors for hotels and other accommodation facilities. As well as standard classic models of quality solid wood doors, we can also find luxury models from the workshops of renowned designers which feature natural leathers, glass, metals, Swarowski crystal inlays, wood with snakeskin design, carved elements decorated with pottery, hand paintings, and varied décor from gold and silver plate.
Curved and wavy lines, unusual configurations of panelling and decorated carved heads with clearly expressed individuality – these are the elements which create a unique style and make ROMAGNOLI doors a truly unforgettable product. ROMAGNOLI brand doors decorate any interior and testify to the property owner's good taste.
Collections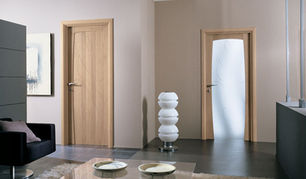 Contemporary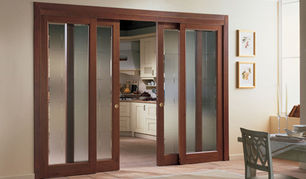 Classic

Luxury
Interactive catalog